Once October rolls in, it really starts to seem like fall to me. The temperatures are cooling off (finally!). The leaves are beginning to change and fall. We are (mostly) settled into our school routines. New seasons of our favorite shows are on TV during the week and there's football on the weekends. Chrysanthemums and pumpkins decorate front porches and stores.
The change of the season seems like a good time for a "Currently" post!
Anticipating several work events for which I will have a big responsibility. Starting with this weekend (Oct. 8) through the last weekend of October (Trunk or Treat) and into the first weekend of November (Parent's Night Out)! Whew! I'm excited about all of them, but will be putting in a lot of organizational efforts.
Trying a few new recipes. In general, cooking for my family can be extremely frustrating due to all their picky preferences. However, we ate out way too much over the summer. Now that we are back in school and back to homework and bedtimes, I've been cooking more. I recently tried these:
Tuscan Tortellini - I left out the spinach because I knew the kids wouldn't even touch it. They didn't care for it anyway because of the sausage, but my hubby and I liked it and it was super easy to make.
Chicken Piccata - This one was easy enough to make and pretty good, but not as flavorful as I had hoped.
Sweet and Sour Meatballs are on my menu for this week. I hope they turn out well!
What is one of your favorite weeknight recipes?
While we're "in the kitchen," I've been loving these new skillet, oven sauces, and slow cooker. Have you tried them? I have seen them made by Campbell's, McCormick, and Red Fork. I've tried one or two from each brand and they are really good, plus super simple.
Reading, well, not much. In addition to the summer books I reviewed , I read The Barrowfields by Phillip Lewis. The book was set in the Blue Ridge Mountains near where I grew up and even mentioned my hometown in it. That was pretty cool, but, otherwise, the book was not my favorite. I am currently reading Leadership on the Line as part of a discussion group for work, but it's not exactly the most scintillating stuff! 😜 I have The Child by Fiona Barton on my nightstand. I just need to pick it up and jump in!
Thinking that I should probably start planning for Christmas, but in reality, I'm not even close because. . . . . it's October!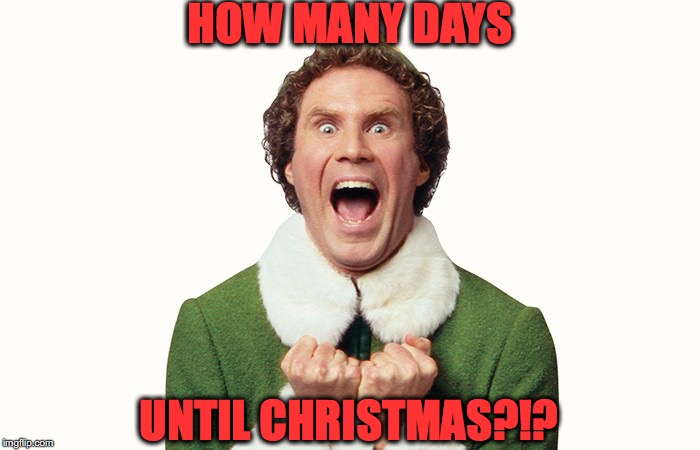 78- there are 78 days until Christmas (at the time this post was published).
Beginning to think about college for my oldest daughter. She is in 10th grade and, on one hand, it seems early. But, on the other hand, I know we need to start seriously considering it. After all, we probably need to do some college visits this summer, right??? She is already getting mail and emails from colleges and I feel like we're getting behind. Yet, t
his is, obviously, a whole new process for us, so I really don't
even know where to start. Maybe I should be reading "A Mom's Guide to Helping He Daughter Choose a University" (or
something like that!).
Traveling with that same oldest daughter behind the wheel! She got her learner's permit in August and is doing really well. My nerves? Well, they're doing better than they were at first, but it is still a very strange feeling!
*****************************
Reeling,
like the rest of the world
,
from the news of another horrible act of violence last week. I wrote a lot of this post over a week ago, before the shootings in Las Vegas. I struggled to finish it because, now, most of it just seems frivolous and superficial. I have to remind myself that it's not frivolous, though, because it's life - and we have to go on living our lives, soaking in all the precious moments we can because life is so uncertain sometimes.
We may never have answers to the "why?" and that is a tough pill to swallow, but i
f we let fear take over, then "they" win - and the worst thing we can do is to let "them" win.
Save
Save